Meet our Branch Managers
Published 9/30/2021
Delighting Members by Providing Lifelong Value. This is the mission at Colorado Credit Union and our Branch Managers play an important role in living the mission and making it come true. We wanted to highlight each of them for our members to get to know. 
Brighton
Vanessa Gomez
Branch Manager
Brighton Branch:

2380 E. Bridge Street
Brighton, CO 80601
Vanessa was born in Santa Ana, California but was raised in Brighton, Colorado and likes to say that she is a Coloradan. 
She has been in the banking industry for five years. Her career with Colorado Credit Union began in 2016 as a teller, and was also a Centralized Lending Specialist before becoming Branch Manager.
"CCU has given me the opportunity to serve various positions. I enjoy coming to work and helping our members with their financial needs. With pride, we truly work towards providing lifelong value to our members," Vanessa said. She feels her team truly cares for each other and CCU's members and says, "My team makes this place the best place to work."
Roxana Pacheco
Contact Center Manager
Brighton Branch:

2380 E. Bridge Street
Brighton, CO 80601


Roxana has lived in the city of Brighton for over 15 years.  She is very family oriented and loves spending as much time as possible with her family that is made up of two great children, ages six and one, and a loving husband. Roxana has said, "I love my job because I feel that everyone that I work with shares the same vision and dedication to our members. This creates a family environment which creates a workplace in which everyone is there for each other."
A fun fact about Roxana is she has broken a total of 7 bones, one of which occurred while she was at lunch jumping on the trampoline. 
 Downtown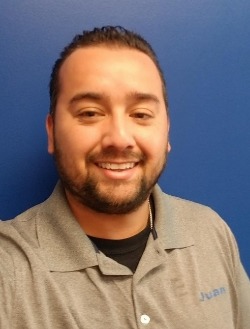 Juan Cortes
Branch Supervisor
Downtown Branch:

717 17th Street
Denver, CO 80202
Juan has been in the financial industry holding numerous roles for over ten years. The part Juan enjoys the most about his role at CCU is, "being able to work with the community directly and knowing that I can make a positive impact not only with the community but also individuals that I work with. I enjoy being able to assist members reach their financial goals and seeing generations trust us with their banking needs."
Juan feels it is very rewarding being able to assist a smaller credit union to thrive and become a cornerstone within the community.
Outside of work, Juan enjoys landscape photography, collecting vintage cameras and Pepsi memorabilia, and visiting the beautiful places Colorado has to offer. Stop by our downtown branch and say hi to Juan and his team. 
Littleton/Ken-Caryl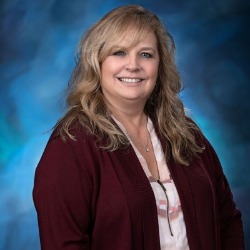 Kristine Sansburn
Branch Manager
Littleton/Ken-Carly Branch:

10026 W. San Juan Way
Littleton, CO 80127
Kristine has over 30 years in the financial industry helping members with their financial needs. She is married with 4 kids and 5 grandkids- the youngest just born in January.  She has two adorable dogs- Koda- a labradoodle and Harley a golden retriever. She recently moved back to Littleton after living in southeast Aurora for 16 years.
Kristine enjoys "helping people achieve their goals such as their first car or their first home. I love the generations that we get to help such as grandma and grandpa, mom and dad and then the kids, grandkids."
When Kristine has a new team member, who is also new to the business, she loves being able to train them for a possible career. 
Kristine loves to travel, mostly travel to tropical destinations. Kristine told us, "The beach and ocean are my happy places. Every chance I get, I go to the beach. One of my favorite beaches is in Punta Cana, Dominica." 
Stop by to meet Kristine and her team.