ATM Locations
Please look for the CO-OP ATM logo (below) on a sign at the ATM or displayed on the ATM screen.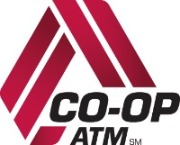 Download the Mobile Apps today for a convenient way to locate a CO-OP ATM.


Find a location by telephone:
Call 1-888-SITE-CO-OP (888.748.3266) 
Find a location near you by text:
Text a ZIP Code to 91989 
You will receive a text with the address of the closet CO-OP ATM and the closest Shared Branch location.
**Please note, not all Shared Branch locations have a CO-OP ATM.**
For any other questions or concerns, please call CCU at 303.978.2274