Downtown Branch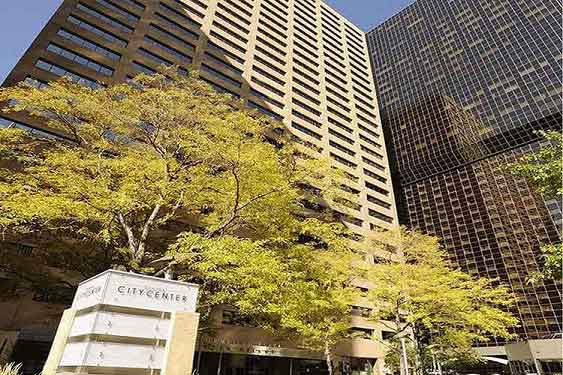 Colorado Credit Union's Downtown branch is located at 717 17th Street in downtown Denver. The lobby is located in the Johns Manville Plaza. Did you know that Colorado Credit Union was formerly known as Johns Manville Credit Union? 
Our story began in 1973 when 35 Johns Manville employees gathered their funds together and started our credit union as a member-owned financial cooperative. We grew rapidly over the years, serving only employees, retirees, and family members of Johns Manville. In 2005, we changed our name to Colorado Credit Union, to better reflect our growing membership.
Lobby Hours:
Mon, Tue, Thur, Fri: 7:30 am - 4:30 pm
Wed: 9 am - 4:30 pm
Safety Precautions:
Only three (3) members will be allowed in the branch at any time.

Masks or face coverings are required for all members entering the lobby. If a member does not have a mask, CCU will provide a complimentary mask.
All CCU staff will be required to wear masks.
Members and Shared Branch customers may be asked to temporarily remove or lift their mask/face covering for identification purposes.
Plexiglass shields have been installed at each member service station.
Appropriate social distancing floor markers have been installed to ensure everyone remains 6' apart.
Only the member completing the transaction will be allowed inside the branch. We ask that others please refrain from waiting inside the branch.
Additional cleaning precautions will be taken daily.
Hand-sanitizing stations will be available as you enter the lobby.
All members are encouraged to make appointments for new loan or new membership applications.