Careers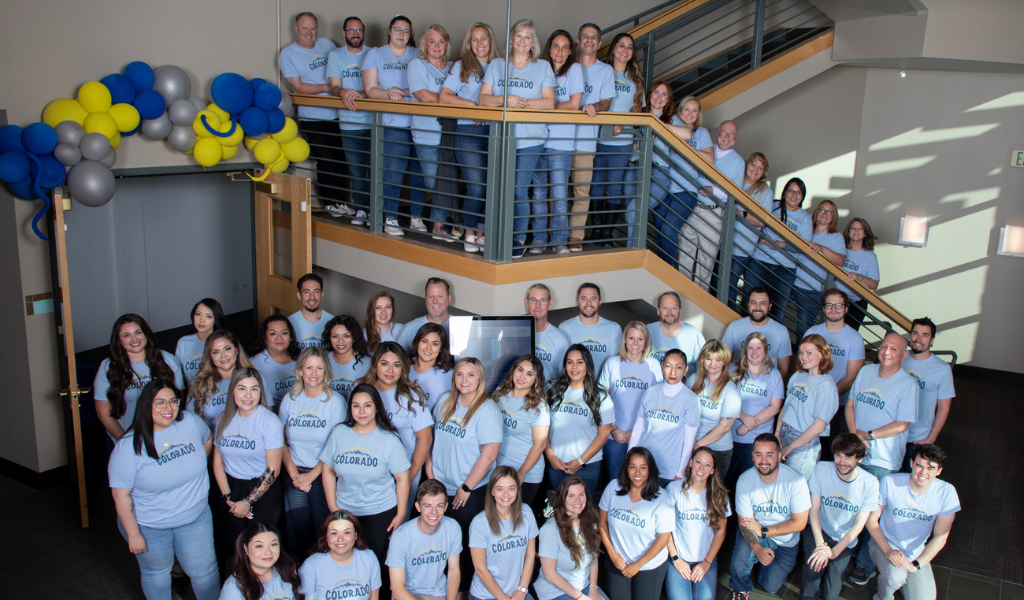 Join the Colorado Credit Union team!
Testimonials:
" I love working for CCU because I truly love coming to work every day. I enjoy the co-workers I work with, management is extremely supportive of a work-life balance, the atmosphere is positive and encouraging, and everyone (including upper management) is supportive of employees in every possible capacity (personally and professionally) and encourage employee feedback and input in everything."
" After 17 years in the CU industry I can truly say this is the best credit union and management team that I have ever worked for! We work hard and play even harder. Everyone seems to genuinely enjoy their job and co-workers. The benefits are great and the people/management is even better. I feel valued as an employee and as a person. It is nice to go to work, be part of a team and laugh all day long with people that you really enjoy being around. I interviewed for 4 months with CCU for any job that I was qualified for in order to become part of this team! They promote from within and only hire from the outside when necessary so growth opportunity here is huge. Management (including our CEO/President) is encouraging and approachable. We have fun events and there is a great work/life balance. Such a nice place to work!"
Colorado Credit Union is dedicated to the principles of equal employment opportunity.  We prohibit unlawful discrimination against applicants or employees on the basis of age 40 and over, race, sex, color, religion, national origin, disability, military status, genetic information, or any other status protected by applicable state or local law.