ClickSWITCH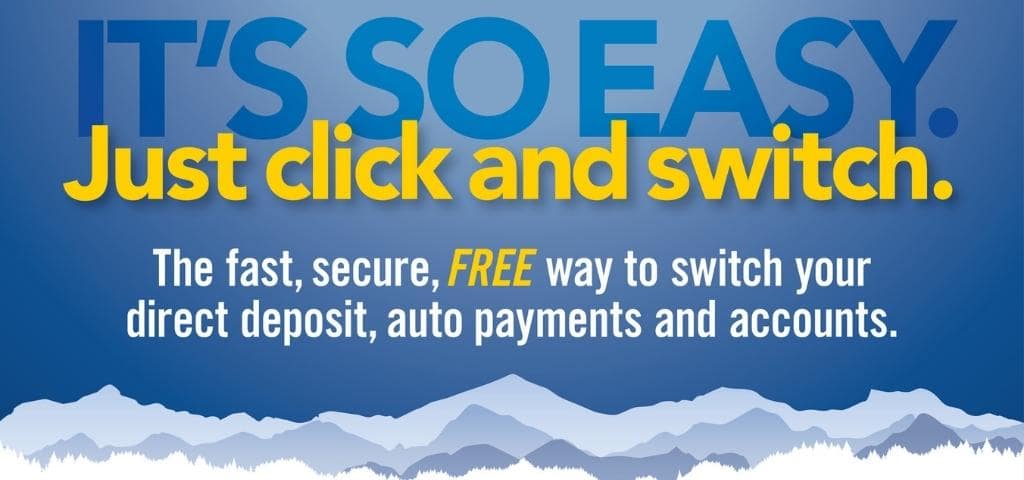 Relax, switching is easy.
With our automated process, you can change direct deposits, recurring payments, and subscription payments quickly and easily.
Getting started is easy. Call us at 303.978.2274 or stop by any branch and our staff will get you enrolled. Once you are enrolled, a SwitchTRACK code will be provided to you. This code is used to activate your account and login to ClickSWITCH. You can also activate your ClickSWITCH account through the welcome email you received after enrollment.