Our Story
Publish Date: 2/19/2021
Did you know that credit union pioneers from around the United States met up in Estes Park, Colorado for the purpose of creating a National Credit Union Organization? The Constitution and Bylaws were signed on August 10, 1934. That same year, the Federal Credit Union Act was signed by President Franklin D. Roosevelt. This helped promote thrift, savings, made credit available to not-for-profit credit unions and allowed for credit unions to be chartered under federal or state law. This was huge.
Our story began just 39 years later.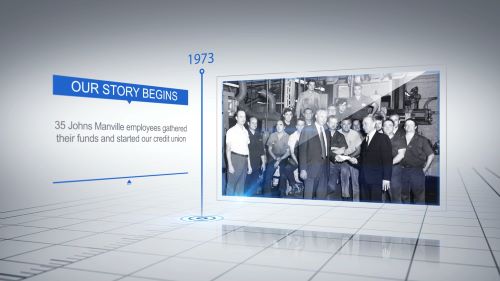 Delighting members by providing lifelong value
. This is our mission and we wouldn't be here today if it weren't for 35 caring, passionate individuals. Back in 1973, 35 Johns Manville employees came together to help each other out by gathering their funds that started our credit union as a member-owned financial cooperative, originally named Johns Manville Federal Credit Union.
This was just the beginning.
We started out serving only employees, retirees and the family members of Johns Manville.
One of our values is people helping people which led us to expand our membership in 1998 to include other employer groups and local communities. This expansion allowed for our credit union to continue to grow and help our members achieve their financial goals by providing excellent service while guiding them through their financial journey. With our membership field expanding, we decided to change our name to better represent our members and identity.
In 2005, we changed our name to Colorado Credit Union. We couldn't think of a better name to represent our credit union and our members. In 2009, our membership was thriving and we expanded into the Brighton community through merging with Brighton Federal Credit Union. As of today, we are proudly serving more than 20,000 members, employer groups and communities in Colorado.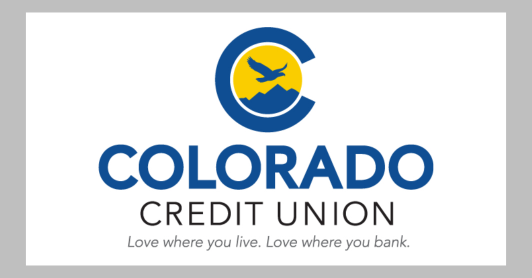 In late 2019, we were thrilled to announce a new logo, colors and tagline for Colorado Credit Union. Our name, values and principles remain the same as we refreshed our look to better represent who we are. Our new logo strongly connects and represents Colorado's natural beauty and symbolizes guidance, exploration and stewardship.
The "C" represents our strong bond with our state. The mountains, which is the outline of Maroon Bells located in Colorado, represent strength and stability while the eagle is a symbol of courage and freedom.
The new yellow color is for our warmth, optimism and growth. The blue has a deeper connection to our brand as it is the same color blue as Johns Manville. Our new tagline, "Love Where You Live, Love Where You Bank" is a statement of how our membership feels about our state and Colorado Credit Union. Colorado Credit Union values community involvement and we reinvest in the communities we serve. Volunteering and serving in our communities is a core value and strength of ours. We are here to help you and we thrive on the value of people helping people.