HELOC's & How to Use it this spring and summer
Publish date: 5/7/2021
What is a HELOC?
A Home Equity Line of Credit (HELOC) is a line of credit that allows you to tap into your home's equity or the difference between what your home is valued at and how much you owe on it.

How does a HELOC work?
Similar to a credit card, a HELOC is a revolving line of credit that allows you to borrow up to a certain limit, pay it off, and then borrow it again. That limit is determined by a percentage that the lender sets for you called the loan-to-value (LTV). The LTV is the ratio of how much you owe on your home versus how much it's actually worth. The amount of money that a lender will allow you to borrow for your HELOC will depend on what they set as their max acceptable LTV.

How a HELOC differs from a credit card:
One difference is that HELOCs have a time limit. First, there's the draw period. This is typically a 10-year period where you can withdraw and use the money in a HELOC. You'll often still need to make payments during this phase and those payments will go toward interest.

Second, is the repayment period. Once you reach this period, you'll no longer be able to borrow money and will start repaying the principal and the interest you've accumulated. The repayment period generally lasts 10-20 years. If you decide to move before the repayment period is over or you've paid everything back, the remaining balance will be due before you close.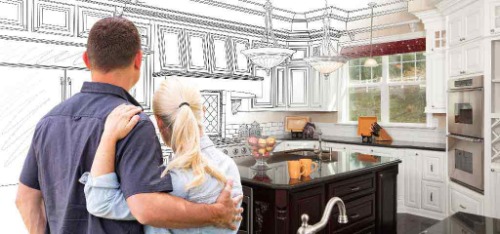 How can I use a HELOC this spring or summer?
A HELOC can be used for many things. Spring cleaning and want a home upgrade?
Home improvements

Kitchen, bathroom, basements, window, etc.

Pay down debt
Consolidate debt
Education expenses
Wedding expenses
Medical expenses
Emergency funds

How do I get a HELOC?
To qualify, you'll need to provide documentation to your potential lender that you will be able to pay back any money you borrow. Your lender will consider your debt-to-income ratio (DTI), your credit score, and other factors. The lender that you choose for your HELOC does not have to be the same as your mortgage provider.

Get started today and tackle your spring and summer to do list.

Benefits of our HELOC products:
• No upfront closing costs*
• No annual fees*
• No prepayment penalties
• Quick & easy process
• We are a local, community-based lender
*

 Estimated closing costs range from $442-$1307, including appraisal. Contact a tax advisor for tax deductibility information. 

Second lien real estate loans are available on Colorado residences only. Property insurance is required. Colorado Credit Union membership required. Other restrictions may apply, call for details. Equal Housing Opportunity.