CCU Cares
As we all continue to navigate through the coronavirus (COVID-19) pandemic, we are here to help. Taking care of our members is part of our mission at Colorado Credit Union. These times are challenging for all of us and some of our members may find themselves facing financial difficulties and uncertainty.
Below are some of the ways we are offering relief to our members during this challenging time. Please reach out to us, as soon as possible, at 303.978.2274 to review your current situation and allow us to extend the best possible solution to you. We want to assure you that Colorado Credit Union is closely monitoring the latest information regarding coronavirus.
---

Skip-A-Payment:
We have reactivated our Skip-A-Payment program and are offering to skip payments for up to 60 days. To learn more, to see if you qualify, or to fill out the skip-a-payment request, please visit our Skip-A-Payment page. 
---

Mortgage and Credit Card Loans:
If you are experiencing financial difficulty due to the pandemic, we are offering programs to help aid those with Real Estate or Credit Card loans. If this applies to you, please reach out to us, as soon as possible, at 303.978.2274 to review your current situation and allow us to extend the best possible solution to you. 
---
Fee Relief:
During this pandemic crisis, we understand that you may need access to your funds more often than usual. Therefore, we are temporarily allowing unlimited transfers from savings and money market accounts, and temporarily waiving the following fees:
Early Withdrawal Penalties for CDs
Holiday Club Early Withdrawal Fees
Excessive Savings and Money Market Account Transaction Fees
Money Market Minimum Balance Fees
Premier Checking Minimum Balance Fees
---

Government
Economic Impact Payments:
Beginning in April, the US Federal Government will begin distributing Economic Impact Payments – sometimes referred to as stimulus payments. The payments are automatic for most taxpayers and no further action will be needed by taxpayers who filed tax returns in 2018 and 2019 and most seniors and retirees. For additional information on eligibility and other questions, visit: irs.gov/coronavirus/economic-impact-payments. 
---

ATM Fees: 
Even though the CO-OP ATM network conversion is complete, we are extending the help of reimbursing domestic ATM surcharges up to $10 per month for all members until further notice. The reimbursement will automatically be posted to your account at the end of each month. We have also temporarily increased the daily ATM limit during these difficult times. 
---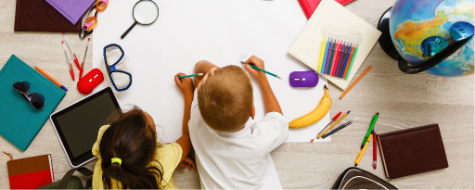 Other Ways to Help: Education and Youth Activities
To help keep children occupied and learning, we have put together a library of credit union/financial themed youth activities such as word searches, mix and match, connect the dots, math activities and much more.  Check out our youth activity library.
We also offer free Financial Tools & resources such as calculators, coaches and activities for adults.